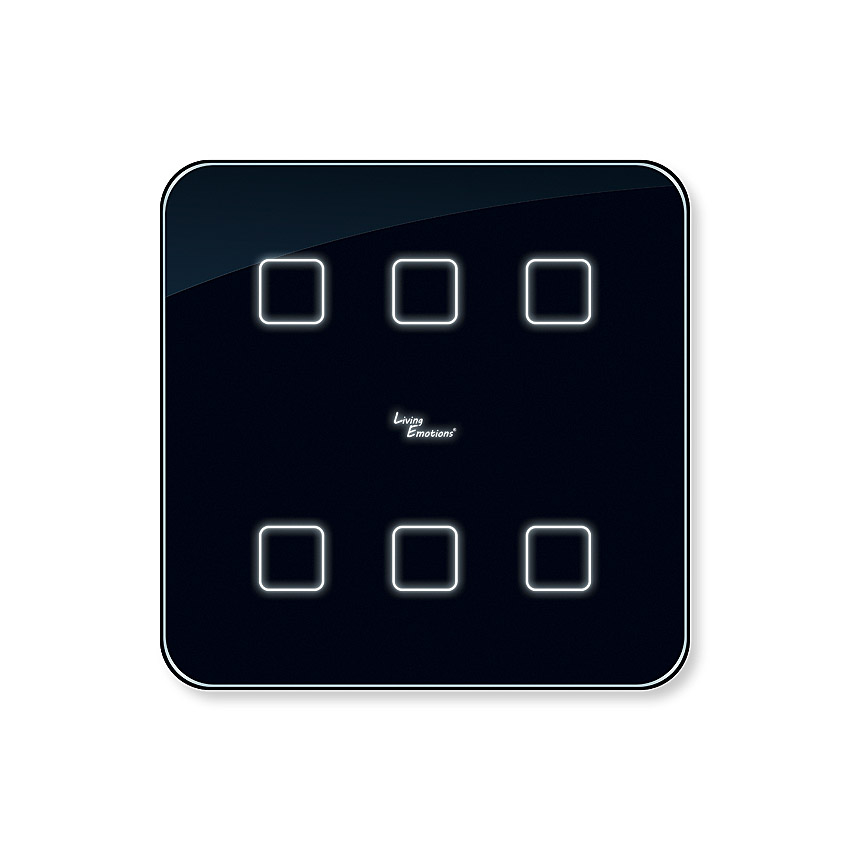 Innovative technology and superior design
The unique flat high-tech sensor made of real glass with precisely ground edges provides innovative character in every room. A sensor detects proximity and activates the user interface. Depending on configuration up to seven touch icons light up (dimmable and colored according to choice). Easy to understand and self-exchangeable icons (patent pending) allow purely intuitive operation and maximum flexibility. The fixing is from the outside invisibly integrated into the flat flush-mounting box using a magnetic solution (patent pending). Extensive configurations can simply be carried out without plug-in due to a user-friendly structured product database (ETS Standard).
The whole sensor is entirely powered via KNX connection. The Living Emotions Glass Touch Sensor allows virtually unlimited configurations for each individual requirement from private homes to office buildings and up to extensive hotel and hospital applications.
---